Best coffee needs best water
Another year, another golf cup with Ristretta and best water technologies at Berliner Golfclub Stolper Heide e.V.. We're happy to support the players during their breaks with our delicious coffee brewed with perfectly processed and magnesium mineralized water by BWT.
06/2019
Caffeinating our hometown
We´re thrilled to bring some specialty coffee to our hometown Schwäbisch Gmünd for the annual 'Gmünder Schmucktage', representing our craftsmanship for the second time already. Come around, some delicious hot and cold coffee drinks are waiting for you. By the way, whenever there's no possibility of using our porcelain cups, we're looking for the best paper based alternative. Therefor our paper cups are 100% plant based, oil-free and bio degradable. 06/2019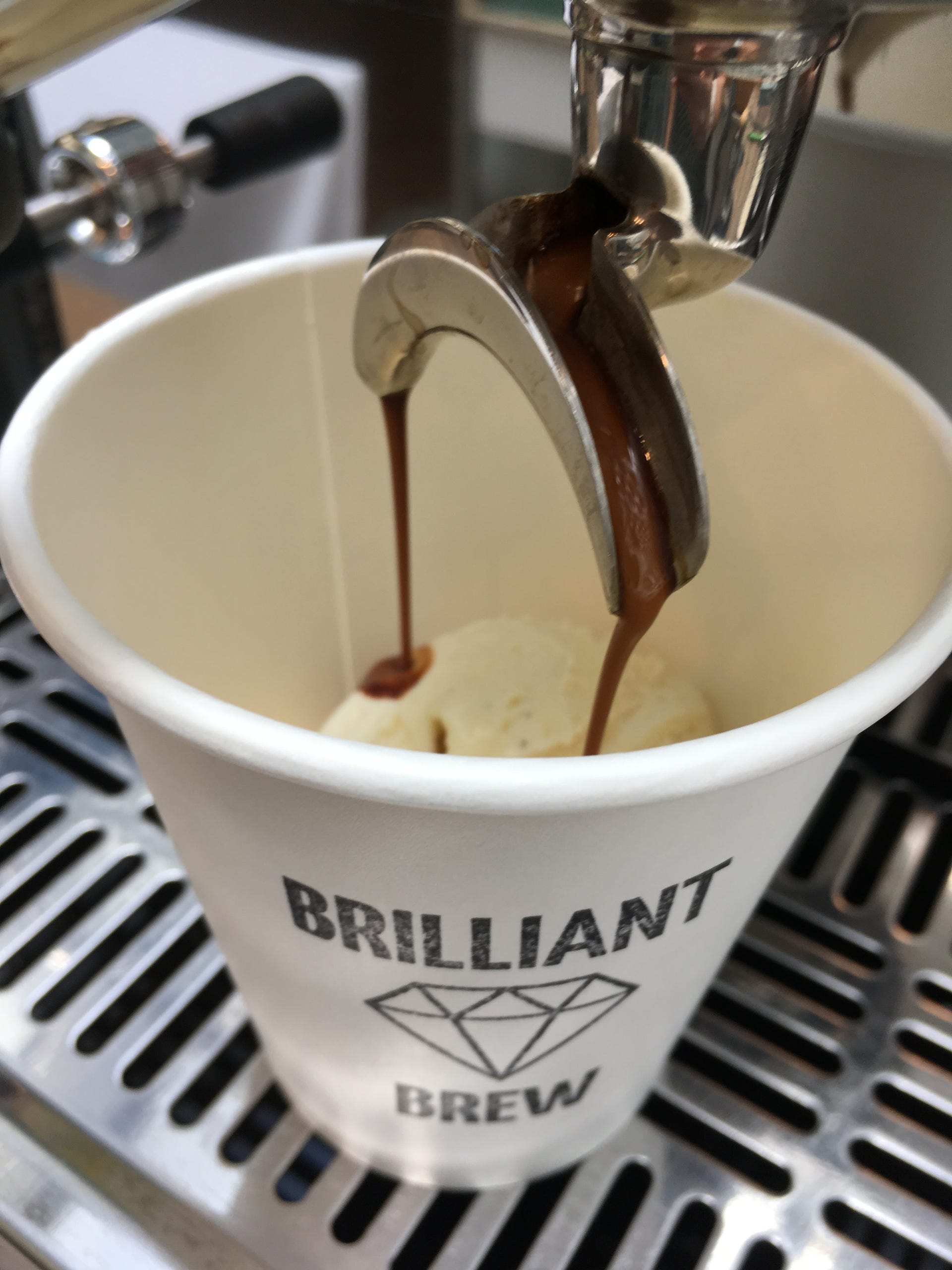 New cups in the house
Happy to serve you some caffeinated happiness in our new classic cups. Visitors of this years Moulding Expo in Stuttgart may enjoy their daily dose of greatest caffeine served in these nice ceramics at the booth of TK Mold. Looking forward to see you again at K Messe in Düsseldorf on October 16th-23th.
05/2019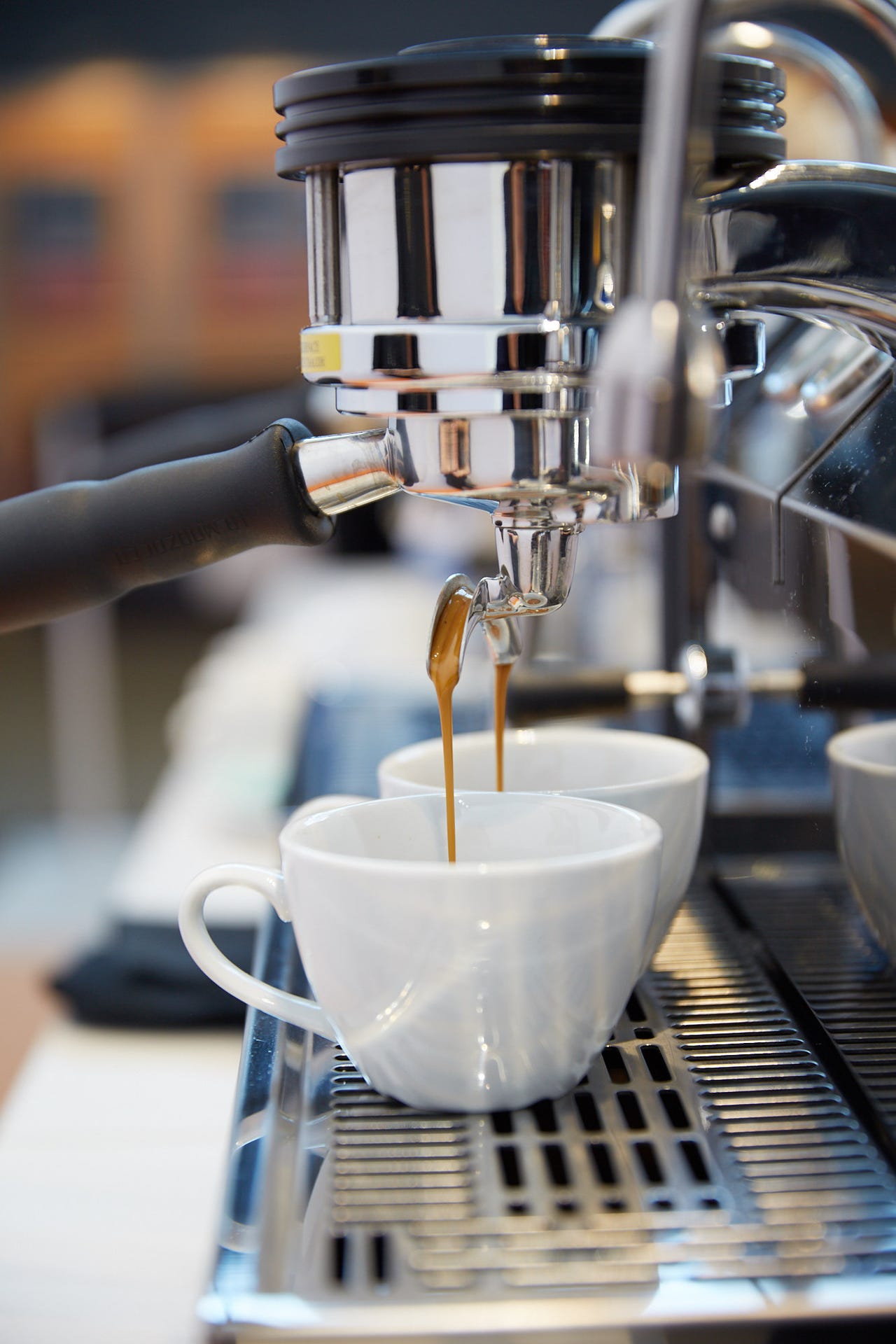 Up,up to
the top
Next to 14 other top Baristi, such as Nicole Battefeld (German Barista Champion 2018), Yuri Marschall (German Latte Art Champion 2019) and World Barista Champion of 2018 Agnieszka Rojewska, June competed on the highest point of Germany at the Dallmayr Alpenbarista, making it to the quarter finals. What an extraordinary experience! 05/2019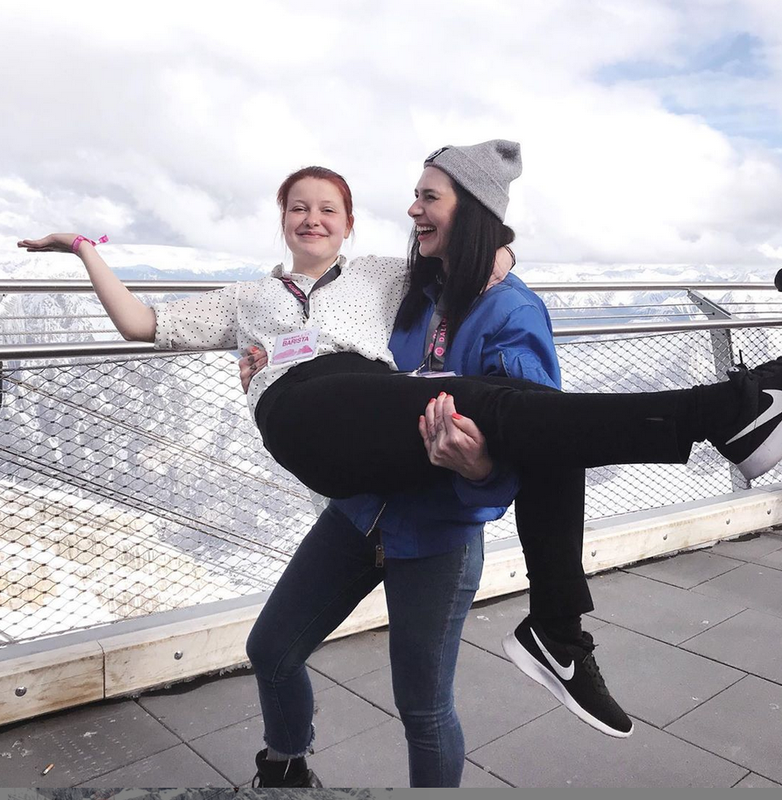 We got featured by "coffee capital"!
Yeah! In the freshest edition of the "coffee capital" magazine June gave an eight-page interview about living and working as a traveling barista, championships, coffee caterings and the meaning of sustainabilty for our industry. 02/2019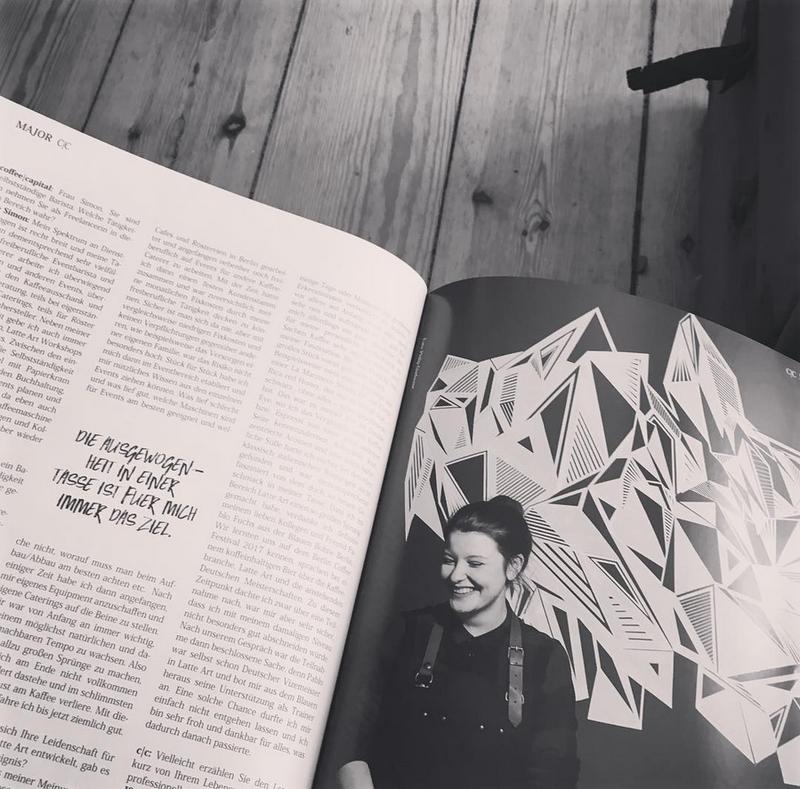 Under the top 4 at Hamburg Coffee Festival
What a battle! We're super proud of Ella for not only qualifying for the barista battle, but being under the top 4 next to coffee giants Daniel Gerlach, Johannes Otto and Nicole Battefeld. Good work! #goforgold 02/2019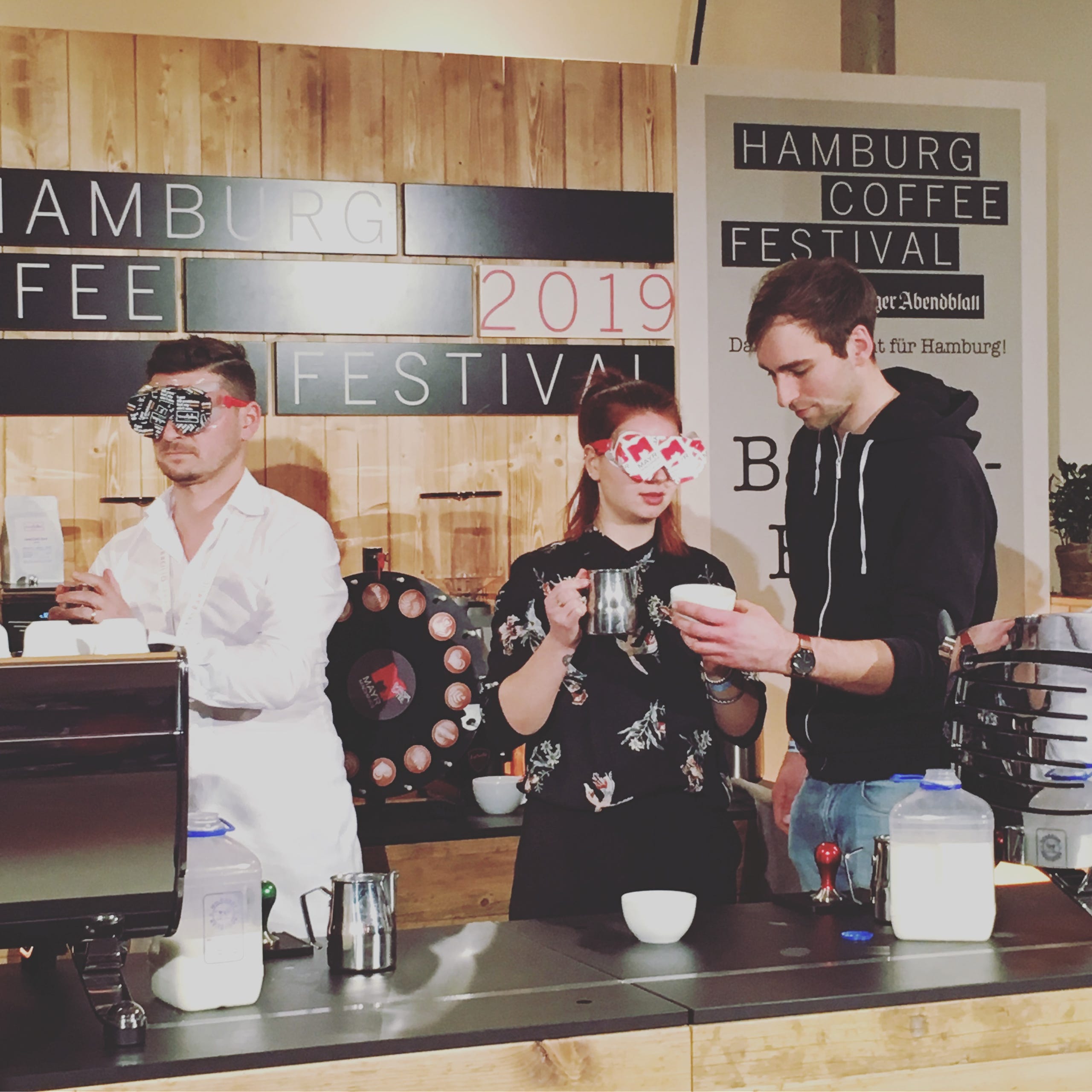 Volunteers in Nuremberg
This years National Latte Art & Barista Championships 2019 take place in Nuremberg. Unfortunately non of our team members will compete, but Ella and June are in Nuremberg anyway to support all of the other great baristi as good as possible. Stay tuned for the Nationals 2020, you might gonna see more than one of us on stage. 01/2019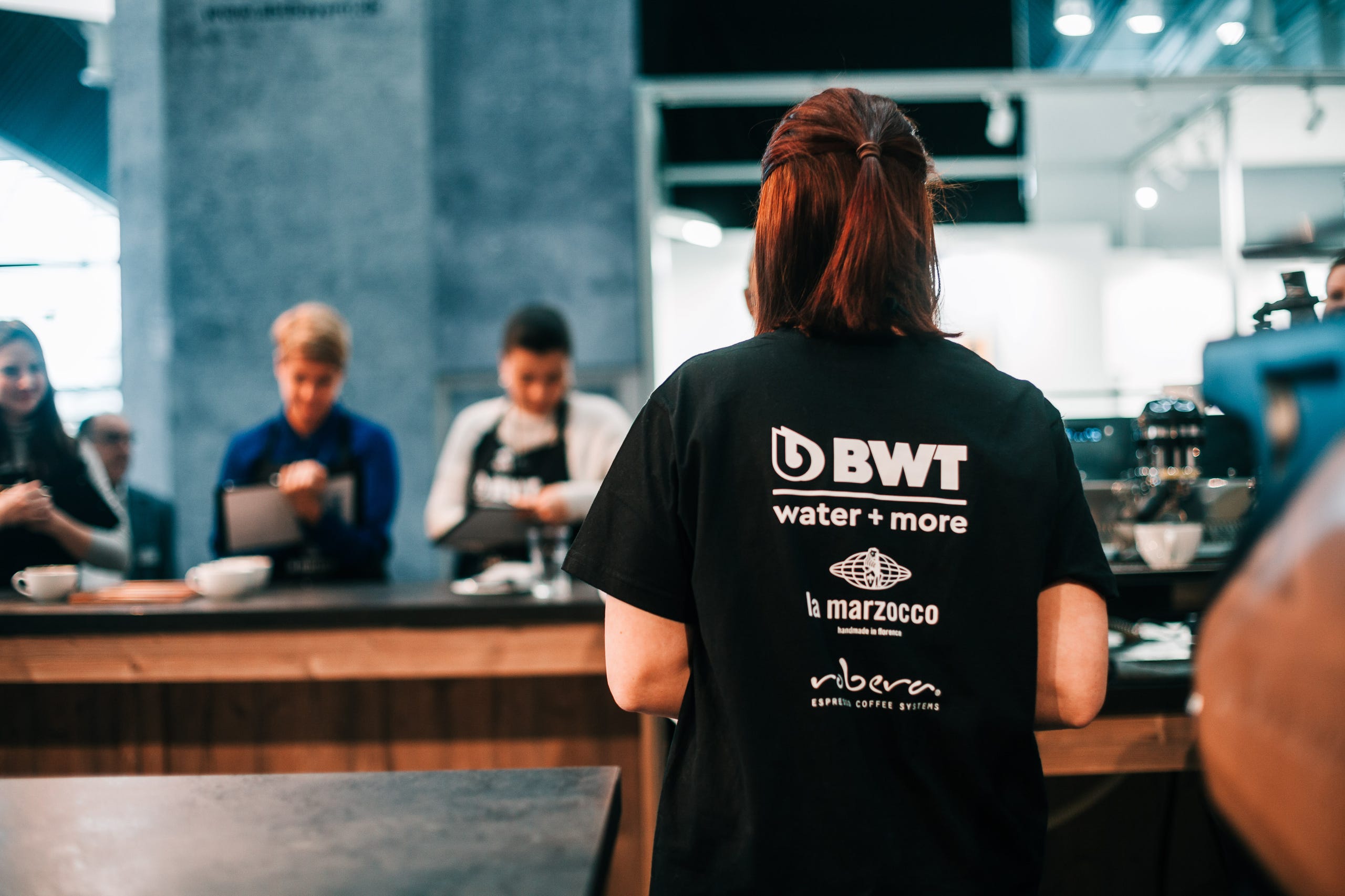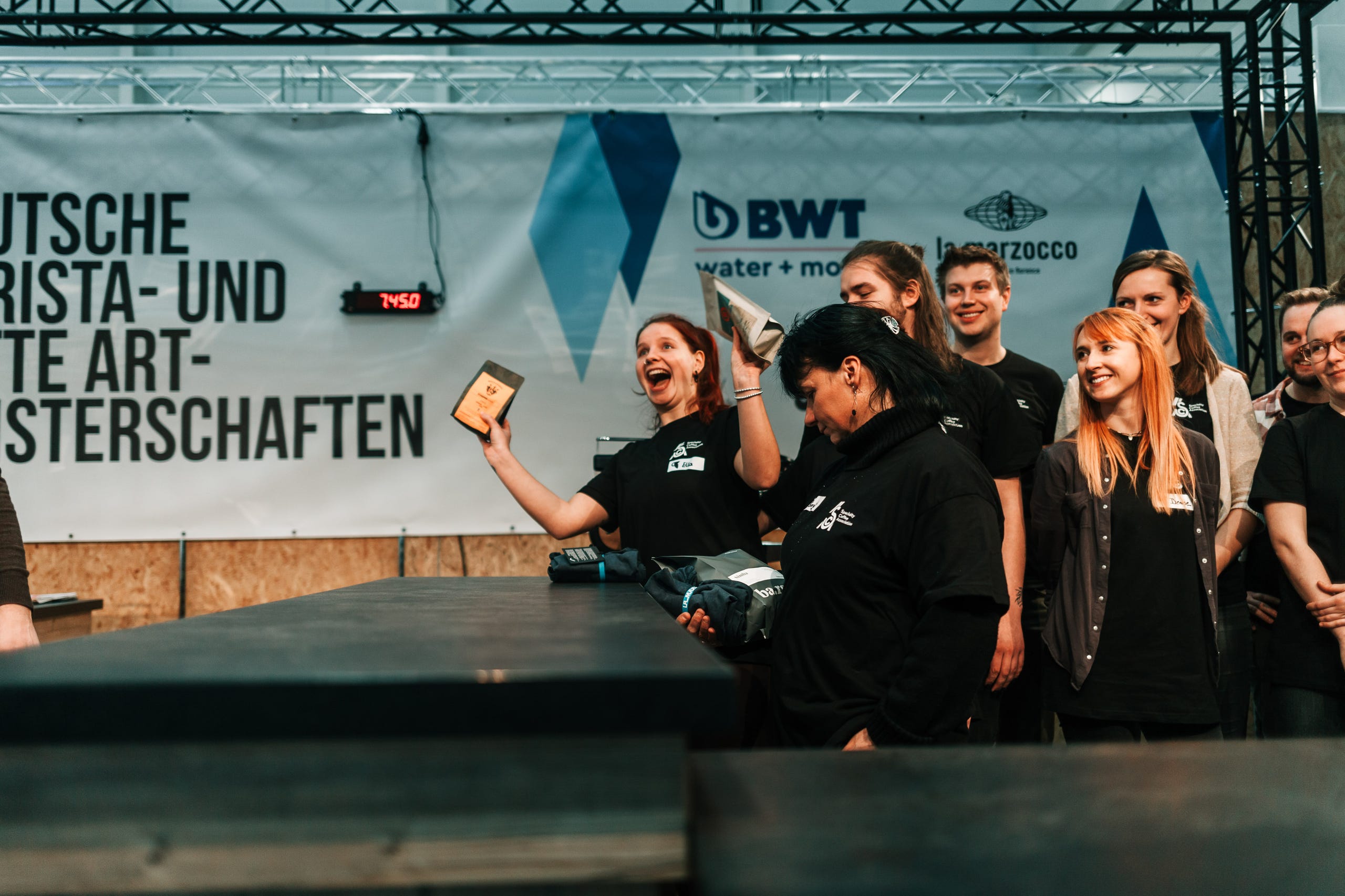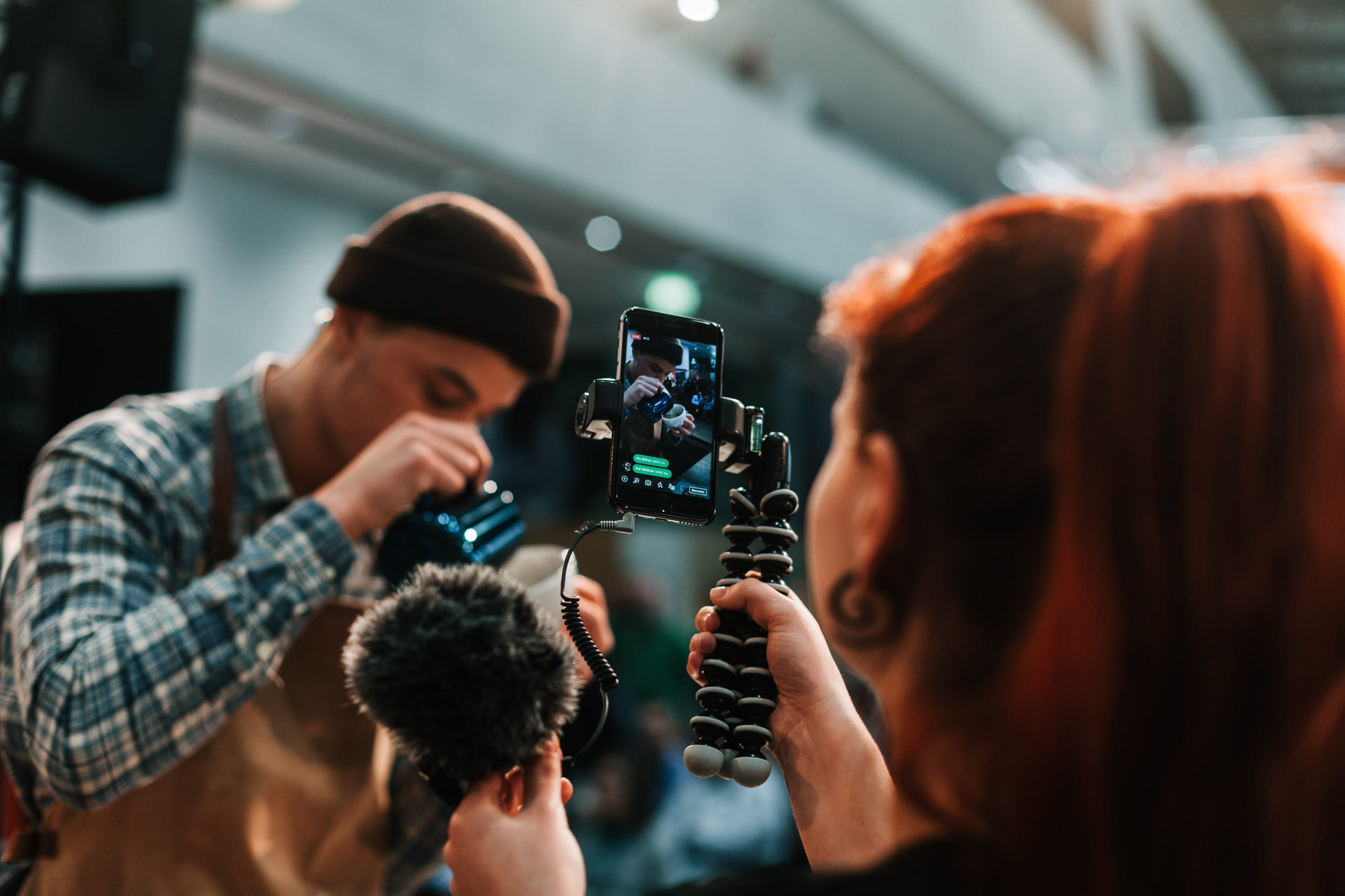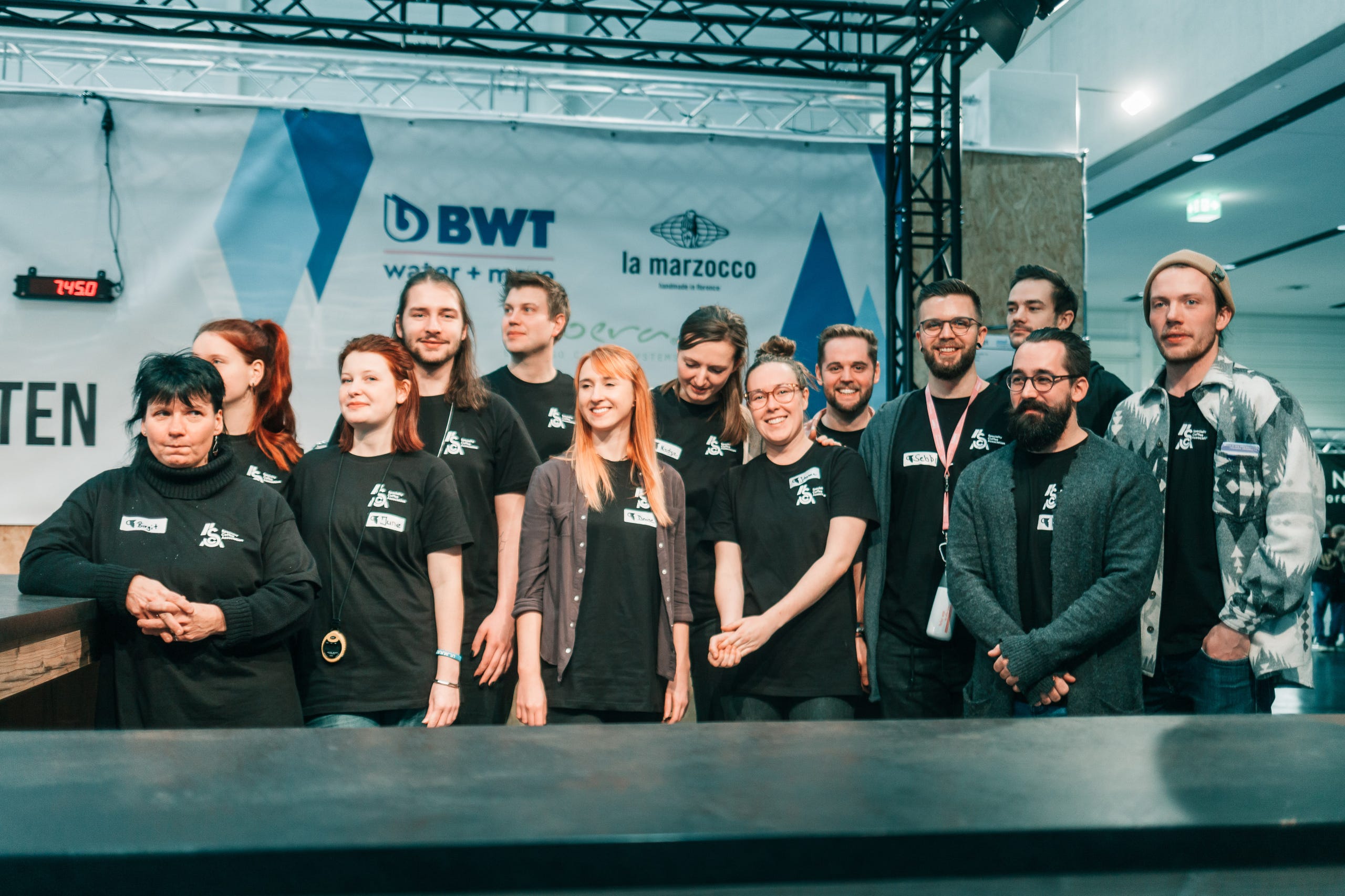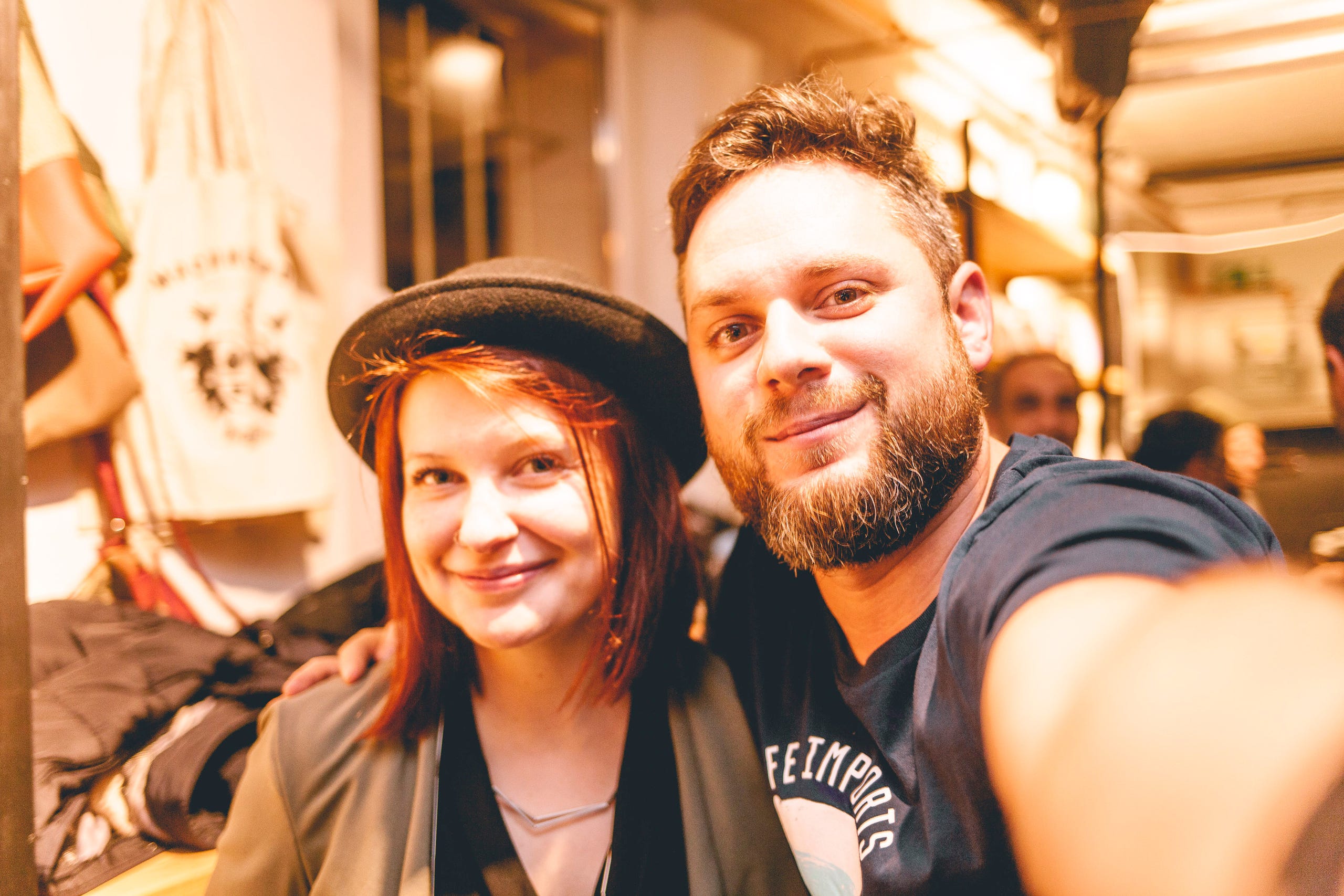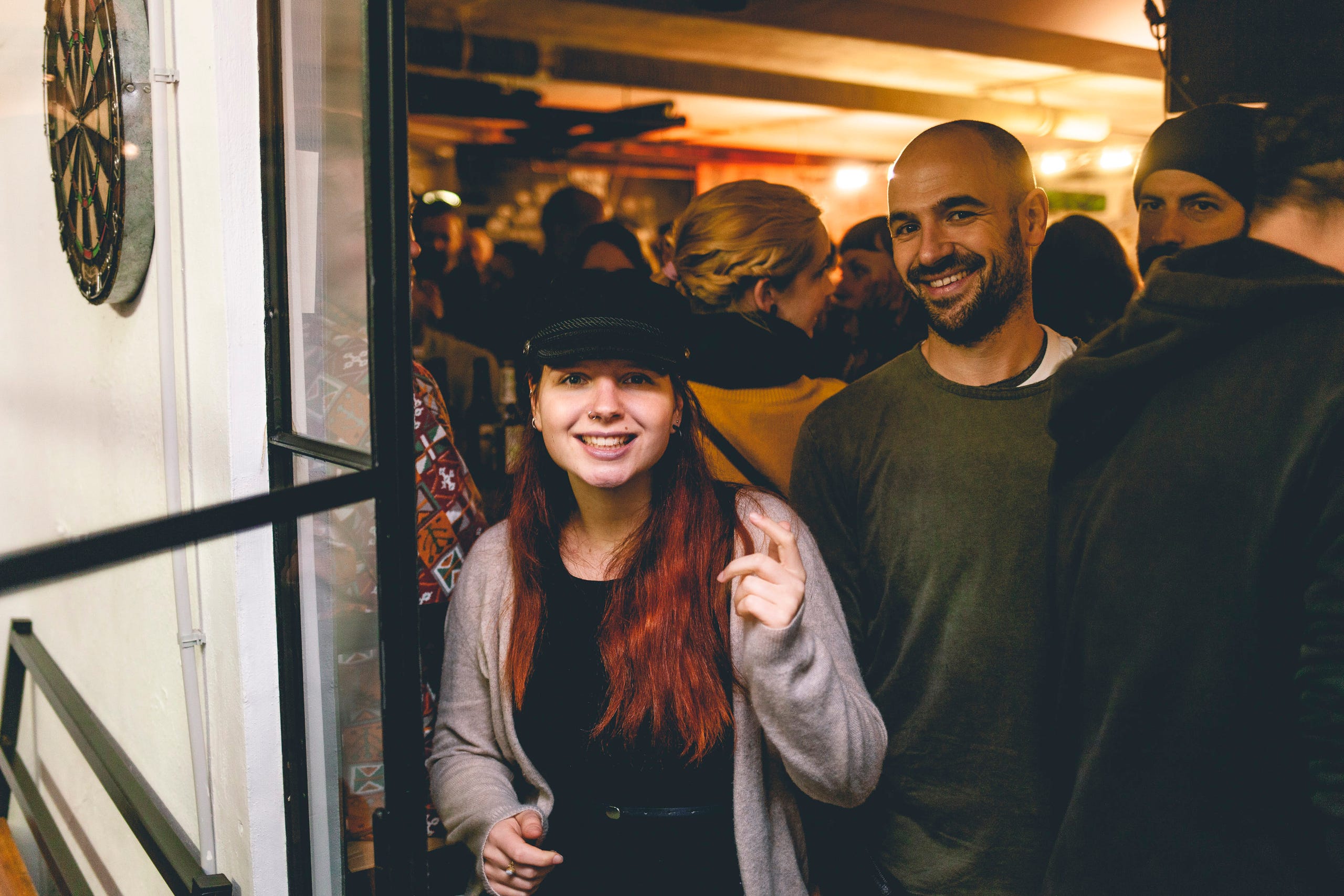 Silver in Innsbruck, Austria
For the 10th time coffee father Goran Huber (Kaffeeinstitut Goran Huber) hosted the "International and Tirolean Latte Art Championship" in Innsbruck. An international field of several national champions and vice-champions sought for the crown. We are super proud that June got on the podium and left with a silver trophy. 09/2018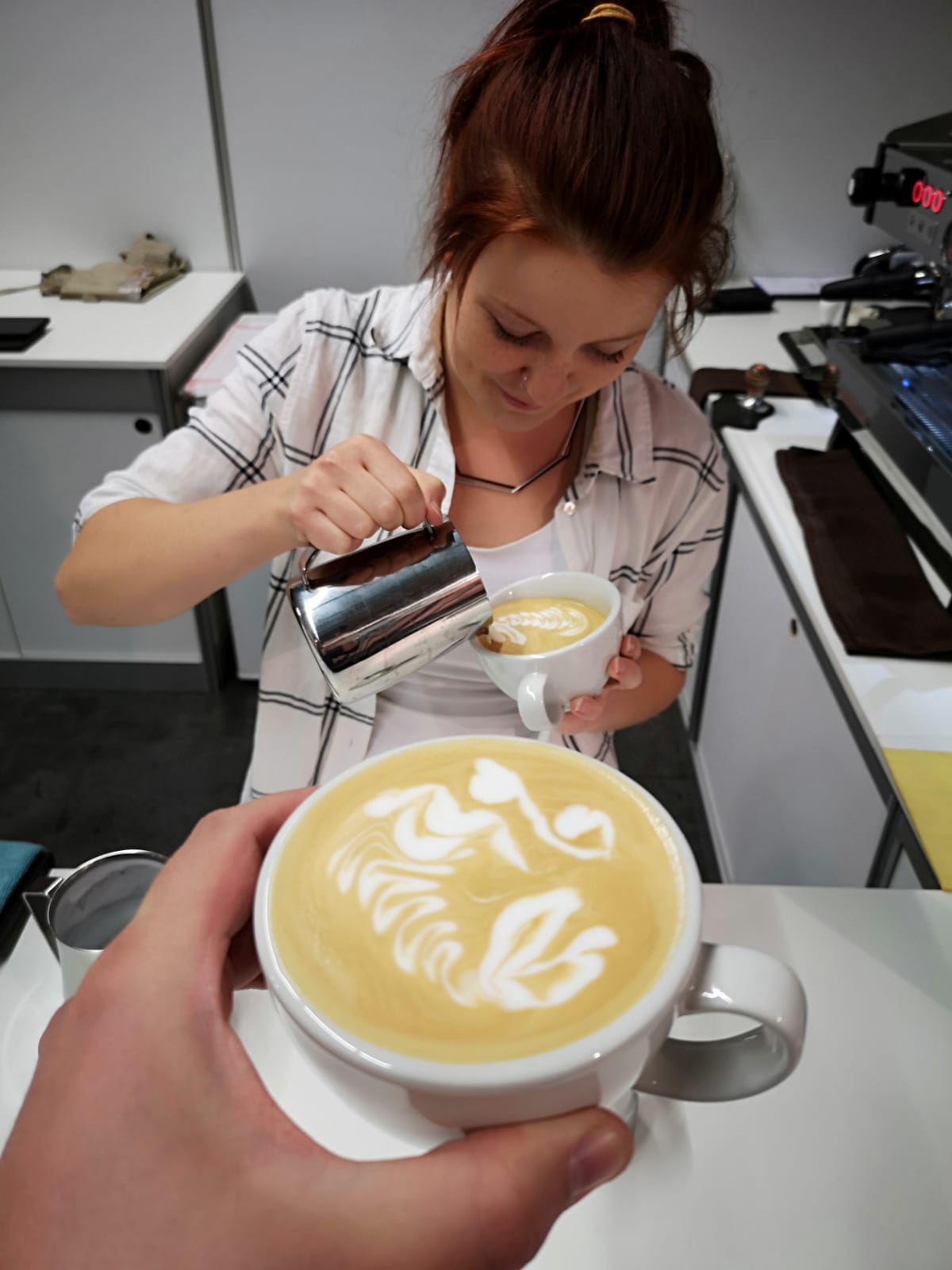 Gold in Lugano, Switzerland
What a night! Dallmayr Switzerland celebrated their 50th anniversary with an international barista battle. Next to other coffee champions like Gregory Raymond (CH), Andrea Cremone (IT), Gaps Cup (CH) or Carlo Graf Bülow (GER) June managed to go for gold. Congrats! 09/2018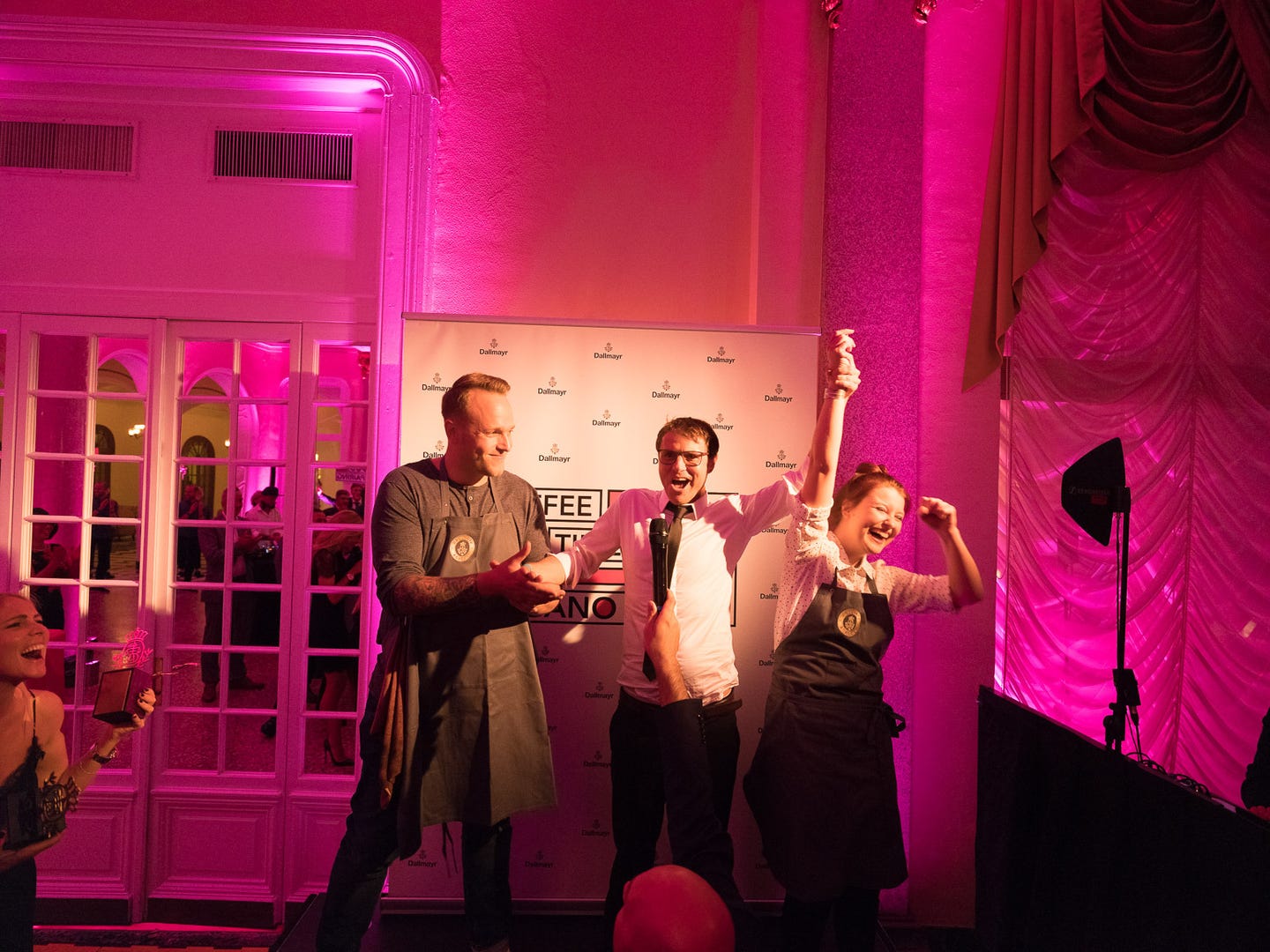 June performed for silver!
At her very first national latte art championship June performed for silver and may now call herself "German Latte Art Vice-champion 2018". 02/2018
Yeah!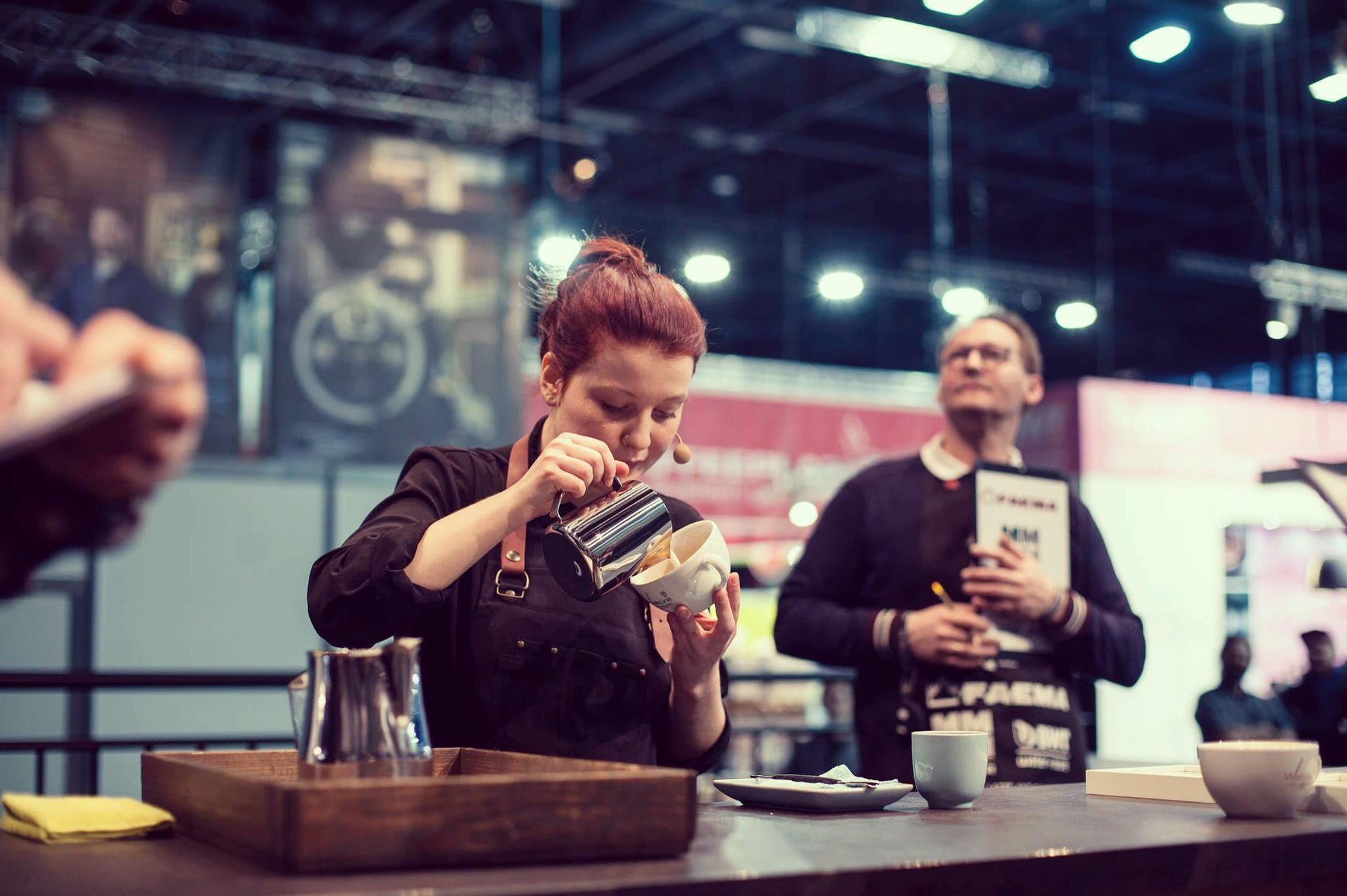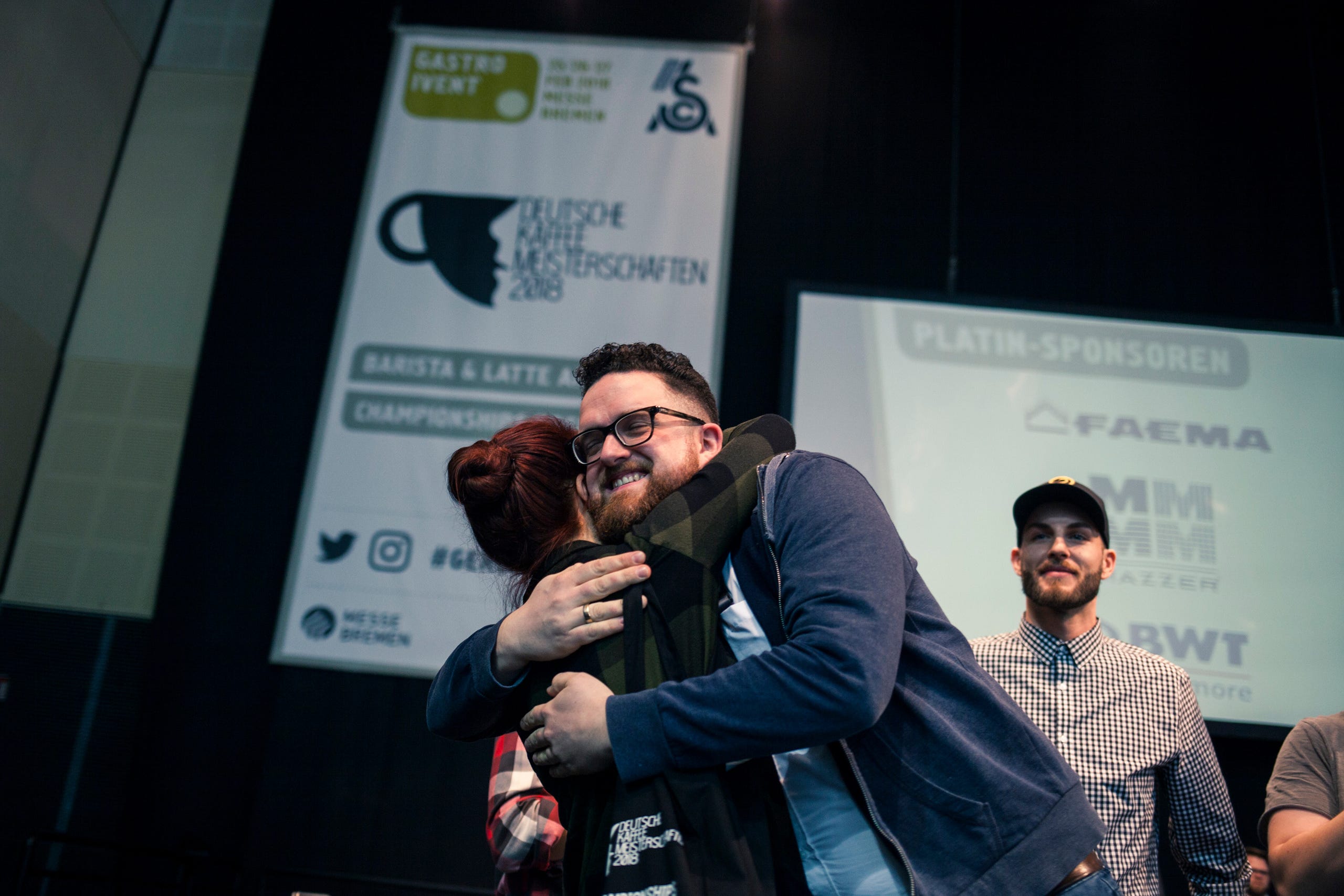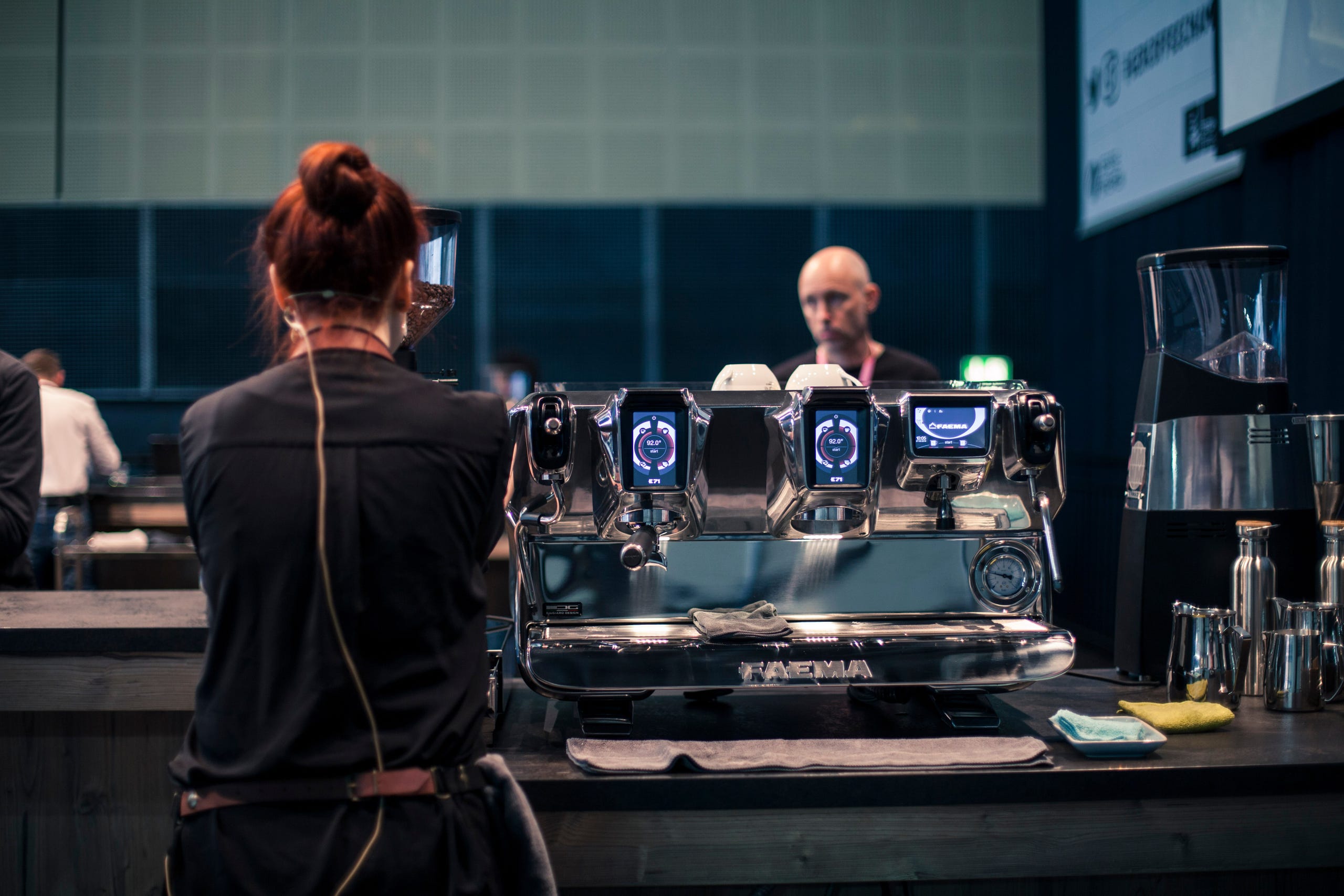 Silver in NRW
Our first success! This weekend June performed at the latte art battle of the "Coffee Festival Rhein-Main" and became second close to Latte Artist Yuri Marschall. We're happy and motivated for the coming national championships! 11/2017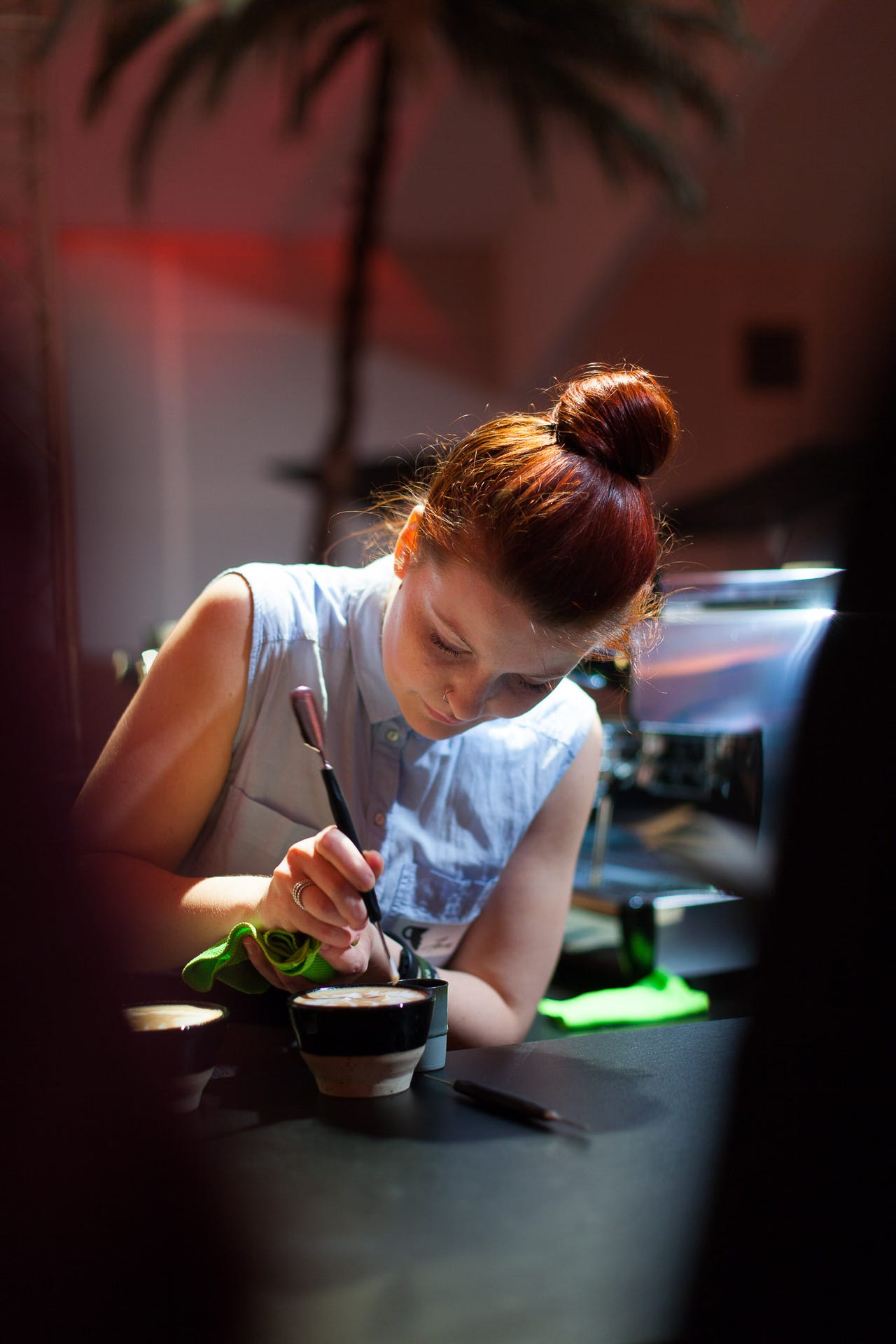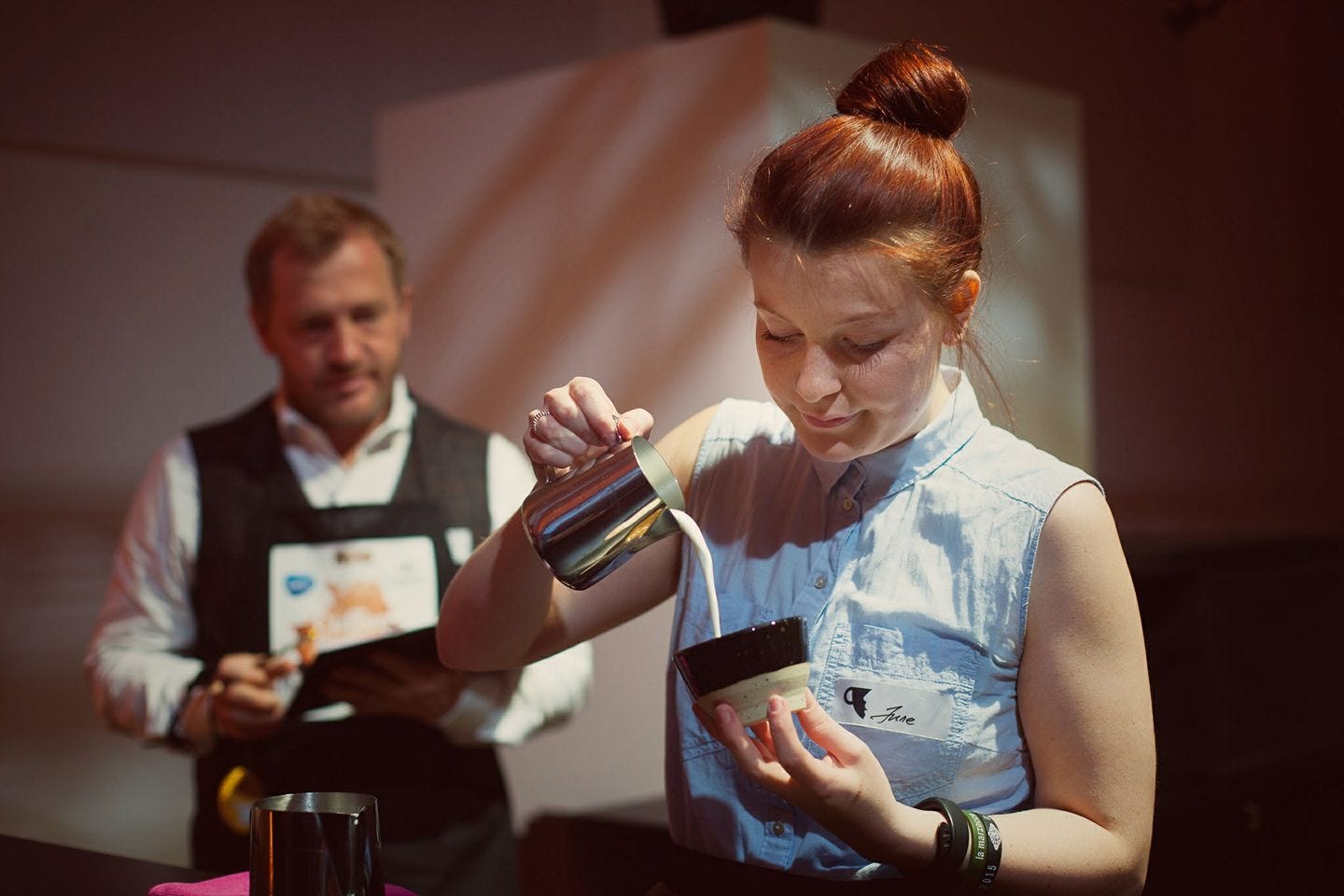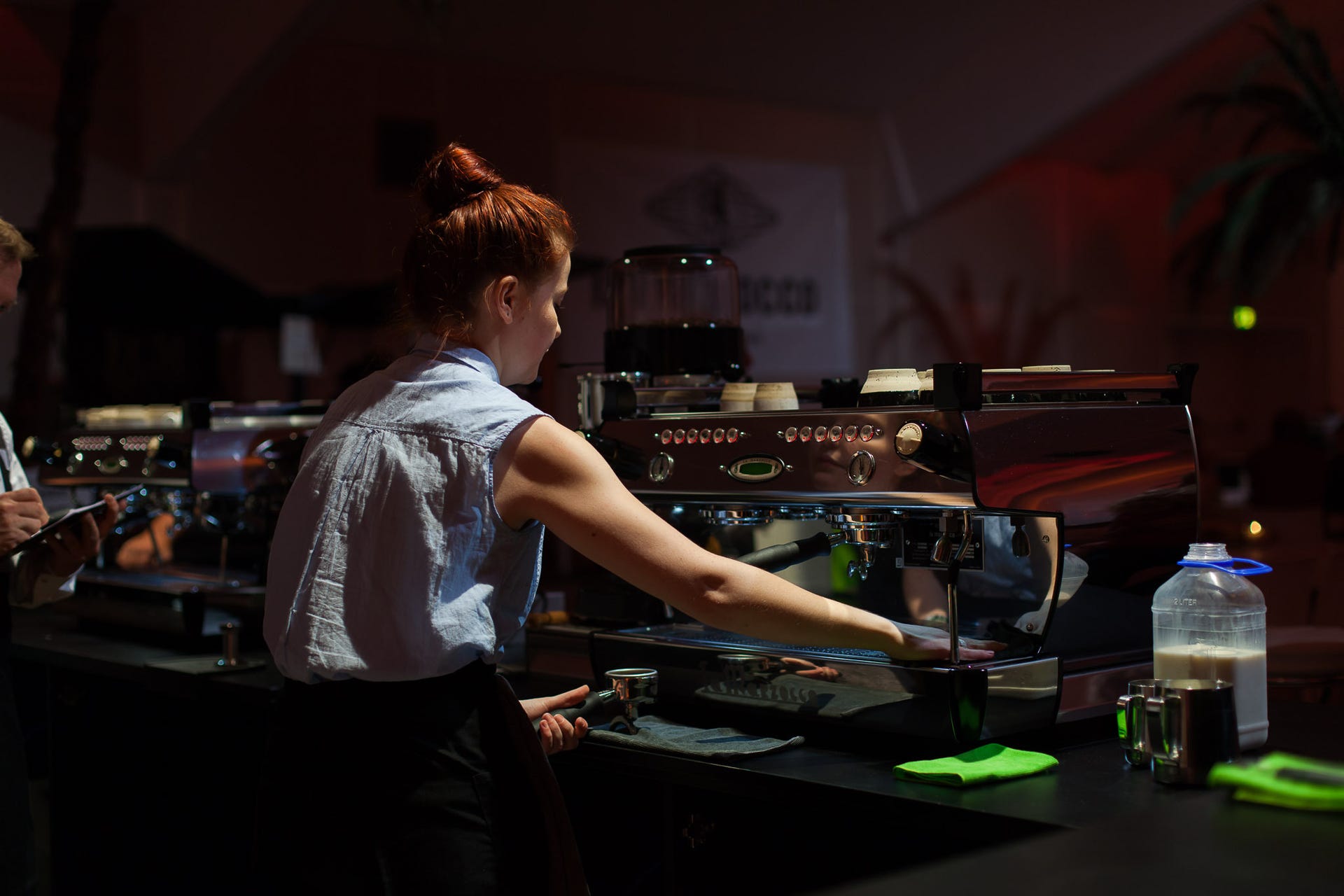 Recipe for the "Tagesspiegel - Genussmagazin"
We're happy to introduce our recipe for "coffee mulled wine" in the winter special edition of Tagesspiegel - "Genussmagazin" side to side with other coffee experts such as Nicole Battefeld (Röststätte); Berliner Kaffeerösterei and the Berlin School of Coffee.
12/2016